This weekend we celebrated my son's my 4th birthday. We had it at a local jump house and this kids had a blast!!! In the past I have just showed up with cake, snacks, and goodie bags, but this year I decided to put a little bit of my homemade touch to his party and accessorize!! (you know like we have all seen on blogland)
Here is my Spiderman!!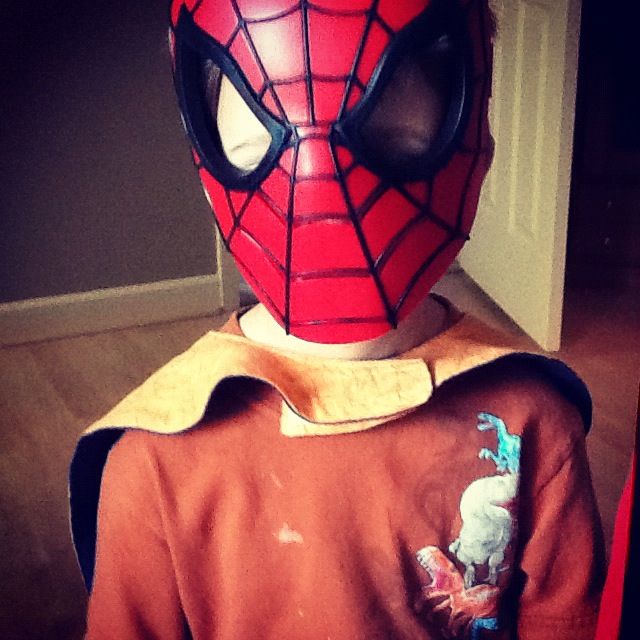 Here is the all important food table. The first thing I will share with you is the table cloth.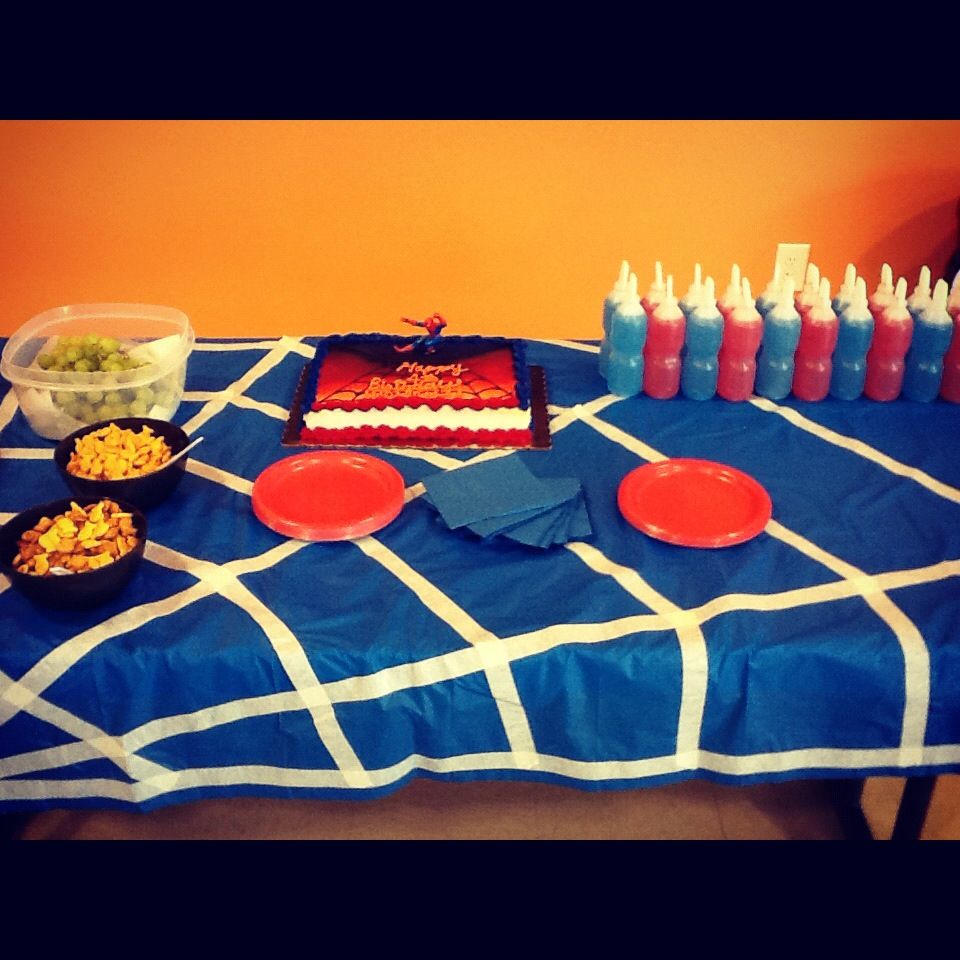 Supplies: $1.00 table cloth and masking tape… Lay out the table cloth on a flat clean surface. Then start laying out your pattern…
Continue until you have a web pattern… Custom web table cloth for $1.00
Then I made a Spiderman platter with spiders!!
Spider Platter:
Supplies needed: Clear platter from dollar store, masking tape, red and white spray paint.
Clean platter back with rubbing alcohol. Let it dry then add masking tape to the back side to make a web pattern.
Spray paint red. Takes 2-3 coats.
Then remove masking tape
Then spray paint back white. (no picture) to get this effect.
Then once the party is done your son can use the platter as a shield until it breaks!!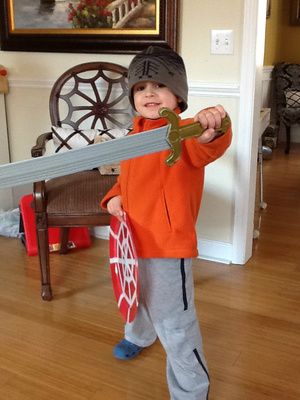 Here are the spiders goodies… would be great also for Halloween but they fit with the Spiderman theme too!! This is melted chocolate with snap pretzels, stick pretzels cut in half and red hots.
The the goodie bags… all cut out made with my Silhouette. I designed the eyes myself. I was quite proud of myself since that was my first time doing something from scratch on there software.
Last but not least, I couldn't help myself I made the kids temporary applique shirts for the day…Here are the girls.
And the birthday boy!!!
I would say it was a great birthday party and I loved giving it that personal touch!! The only major flub was the fact I forgot the candle…duh!!! As I said on FB (if you have not liked me you totally should!) I have proven once again I will never be Martha Stewart!! haha!
Hope you enjoyed and I am sharing this at these great parties.