As good looking as I think my hubby looks in fitted undershirts, my husband does not like them tight, therefore, 4 brand new undershirt ended up in the rag pile. I thought it was a shame to put perfectly good t-shirts in the rag pile so I pulled them out for "a future project." Today it hit me like a ton of bricks exactly what I wanted to do with them because I remembered my friend Holly from
504 Main
is having a All White Decor Linky Party (ending today) and I so wanted to be apart of it!! So here is what I came up with...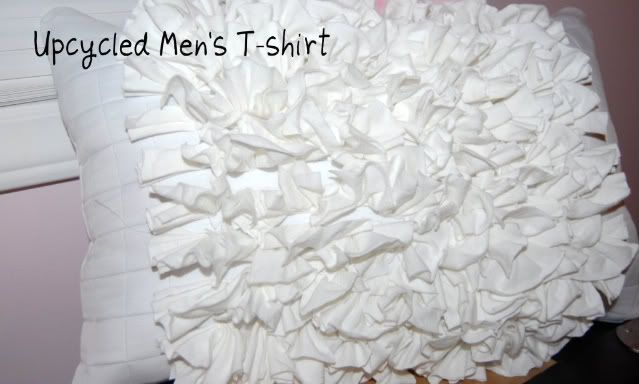 I am not going to lie. It was easy but time consuming.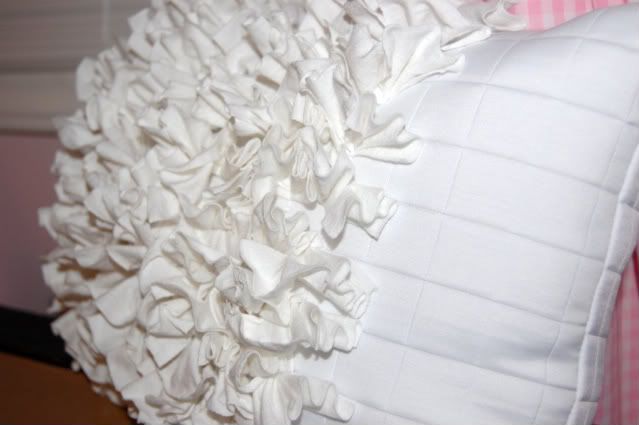 Who would of thought a basic men's undershirt could look so feminine!!! Love it!!
EDIT:
Tutorial is here!!