Welcome to my 12 days of Upcycled Christmas Ideas. Christmas décor and gifts do not have to cost you an arm and a leg. You can make stuff "Christmas-y" with stuff you have around the house or with minimal costs.
Today I am going to share with you an idea I got from Pintrest. Love that site. It is a Santa Plant Holder from a Coffee Can. The original idea was shared by Sew Many Ways. Here is my version…
Supplies Needed: Coffee Can, Red Spray paint, Foil, Cardboard, something black to wrap for the belt.
Spray Coffee Can Red…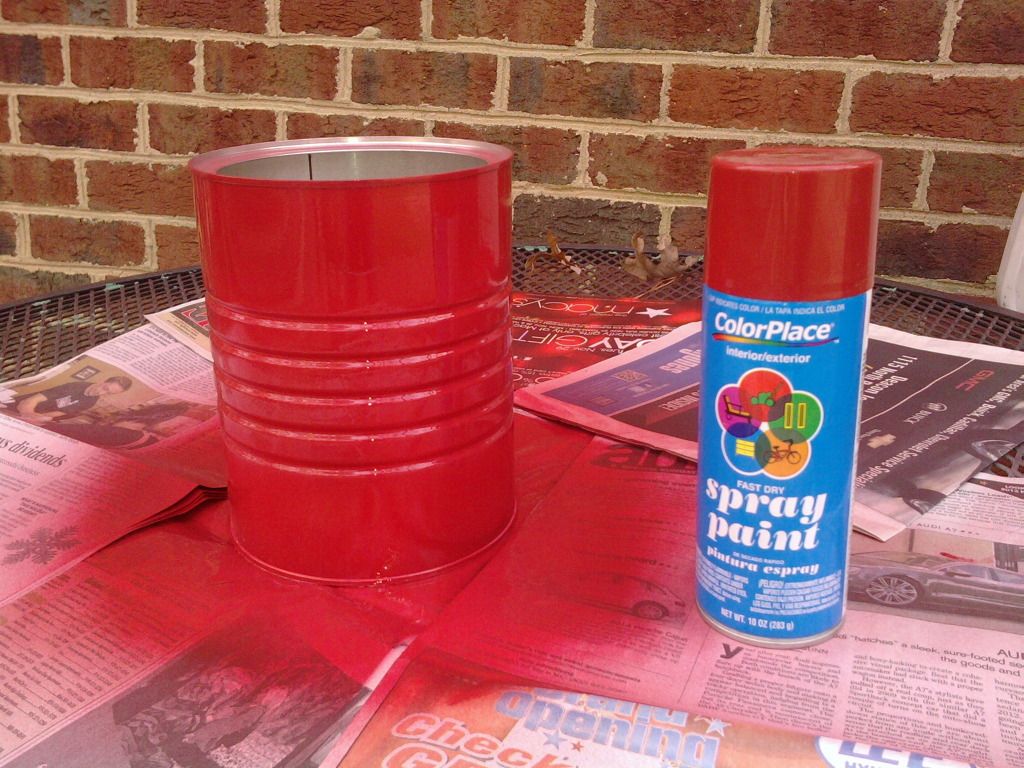 With Cardboard (don't forget to cut out your Box Tops for the school) cut out the shape of a belt loop.
Belt loop free handed…
Wrap in foil…
For the black belt I used some vinyl I bought at a yard sale but you can use felt, cloth, construction paper, etc… Wrap around can and secure with tape.
This adorable Santa Pot holder now holds my son's Christmas Tree for his room.
Disclaimer: This is his tree so he can decorate it anyway he wants and would NOT allow me to move or add any ornaments. He chose the minimal look. haha!
This idea cost me $0 because I had everything on hand. Doesn't it make you giggle out loud when you made something pretty WITHOUT going to the craft store??
I hope you enjoyed Day 1 of the 12 Days of Upcycled Christmas Ideas. I have some other great ideas lined up. Also, tomorrow we will still be Strictly Homemade Tuesday. Hope to see you here!
Cheers!