I have decided on Fridays (when blogger works) to have a post called
Week in Review
. First to highlight some of the crafty stuff that is happening in my life but also to share with you a snipit of my personal life so you can get to know me a little better!!
1. This week I participated in my first Blog Swap @
I heart my glue gun.
Go
here
to check out my post.
2. I got an email this week from All Free Sewing asking for my permission to link up my tutorial for an American Girl Doll Fleece Outfit. What an honor! All Free Sewing is a great website that organizes sewing tutorials by category.
3. I was featured again for my
Upcycled Men's t-shirt
@ HOH. Thank you so much!!
4. My grandmothers were in town (one from Arizona the other from South Carolina). It was so much fun seeing them. I can't tell you how much I love to these two fabulous women.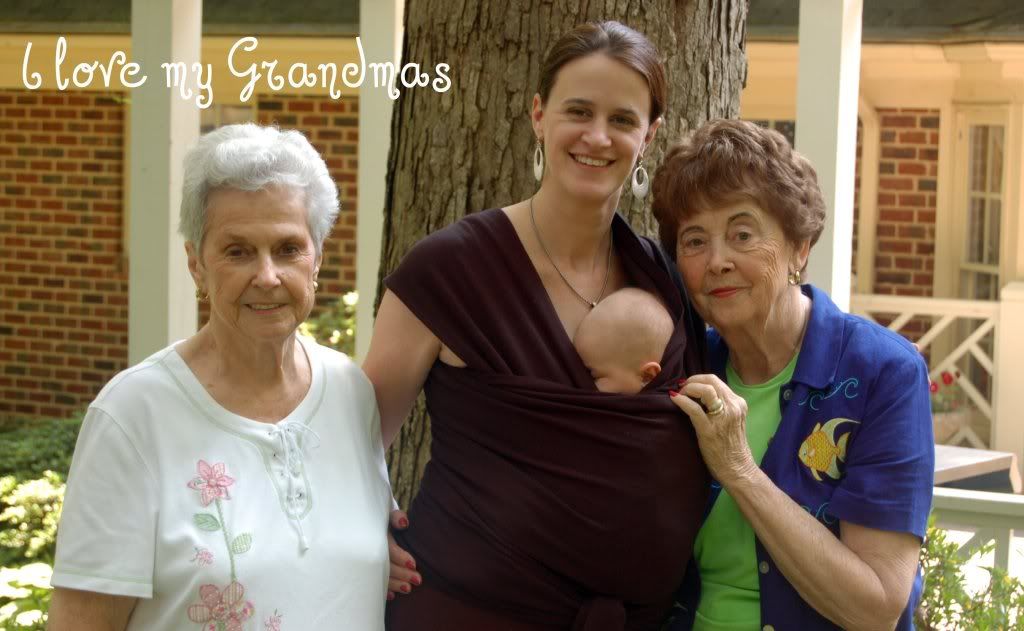 5. I live right outside the small town Scotty McCreery, you know from American Idol, is from. Guess who is going to be at his homecoming (if it doesn't rain)?? Oh yeah, it is going to be a mad house!!!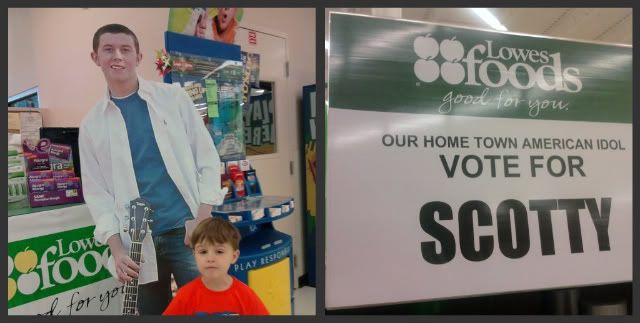 He use to work at the Lowes Food I shop at and these are some pictures from this morning. Yes, I am that cheesy...
sometimes.
Last but not least...don't forget to join me on Tuesdays for my weekly Strictly Homemade Tuesday. I would LOVE for you to show off all of your Homemade Projects!!
Have a fabulous weekend!!