Last week I participated in a blog swap with Janet @ I heart my glue gun. Today I am going to share with you my post and a fabulous no sew bolster pillow. No sewing skills required!!!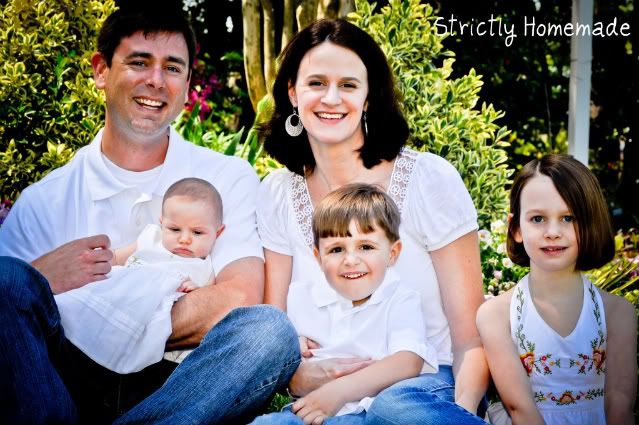 A little about me! I am Maridith, with an 'a', at
Strictly Homemade
. I am a wife and a mom to three beautiful children! I am a seamstress, a crafter and a wanna-a-be decorator. I make clothes for my children, gifts for family and friends and almost all of my home decor. It would be safe to say that 90% of my home decor I have either, painted, sewn or mod podged!!
If you have read my blog for any time you know I am slighly obsessed with PILLOWS!! I love decorative pillows and I pretty much make them all the time. Here is a small sample of some pillows I have recently made.



To show my love for pillows and a glue gun (wink, wink), I am going to share with you a
No Sew Bolster Pillow Tutorial

ANYONE can make these~ I promise!!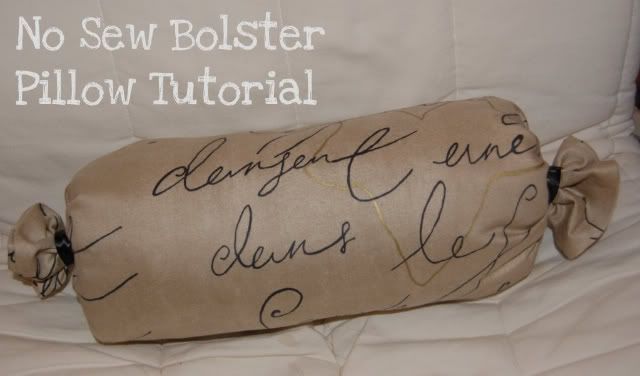 Supplies Needed: Old Towel, Paper Towel Roll, 2 rubber bands, 20"X26" piece of material, ribbon, glue gun (not shown)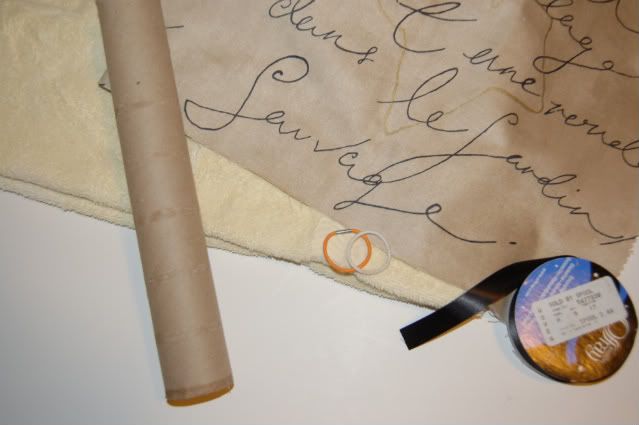 To prepare for assembly, cut material 8" wider then a paper towel roll by 26" long mine making it 20X26", use pinking scissors (not necessary but it does finish out the edges nicely without rolling them over twice.)
1. Fold towel to be the same width as paper towel roll and wrap towel around roll 2. Heat up Hot Glue Gun and prepare to "sew" 3. Turn over three edges and hot glue down. 4. Center towel/paper towel roll in the center of your hemmed material.
5. Starting with the unhemmed side and start rolling the material around the towel semi-tightly 6. Hot Glue the finished edge to the wrapped material 7. Take a rubber band and tie off one end and do the same on the other 8. Wrap ribbon around rubber band and glue down.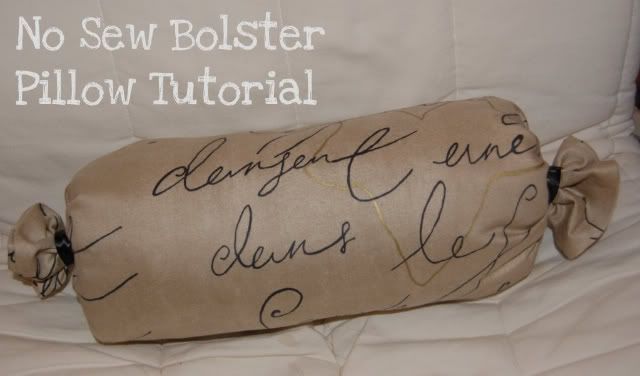 You are done!! Nothing to it!! If you have ever priced out bolster pillows you know they are expensive, with this design you can make them pennies to the dollar!!

I hope you have enjoyed my little tutorial. I would love for you to stop by my blog to see what else I have made Strictly Homemade!! Also, every Tuesdays I have a Linky Party called Strictly Homemade Tuesday where we show off all of our homemade goodies!!



Crafty Soiree, Creation Corner, Creative Juice